Half Day Retreat - Living Wholeheartedly
Lighthouse Retreat Centre,
99 Marine Parade
,
Worthing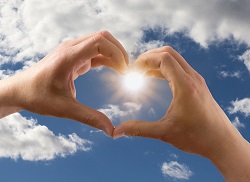 Living wholeheartedly equips us to be fully aware, fully alive rather than operating on auto-pilot. It can help us enormously when we are feeling stressed, anxious,discouraged or stuck. It provides a simple way to bring clarity and calm into whatever situation we find ourselves in.
Our Facilitator, Georgeanne Lamont, an author, a mentor and a coach. She has spent over thirty years enabling organisations to transform into positive places to work.
Date(s)
There are currently no planned dates.