Lighthouse Retreat Centre,
99 Marine Parade BN11 3QF,
Worthing
BN11 3QF
To join this event, please click on the following link and you will be taken directly to Zoom where we are holding the online meditation. https://zoom.us/j/567587184
There is no need to book.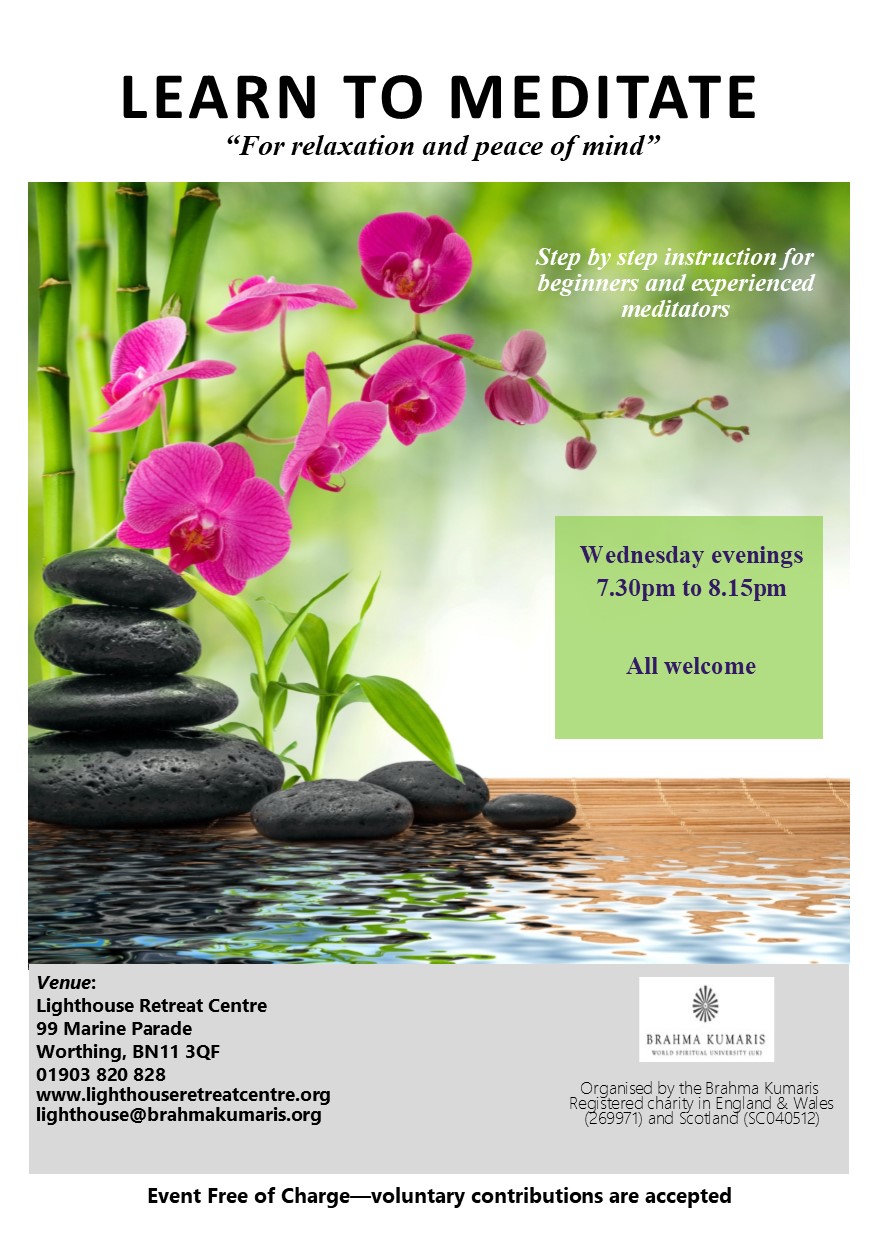 Upcoming events
Thought for Today
Spirituality in Daily Life
Spirituality is not a luxury, something for people who have nothing else to do but sit around and meditate. In fact, it is the lack of spirituality in daily life that is causing the breakdown and destruction of our planet and our civilisation.
Subscribe