Lighthouse Retreat Centre,
99 Marine Parade
,
Worthing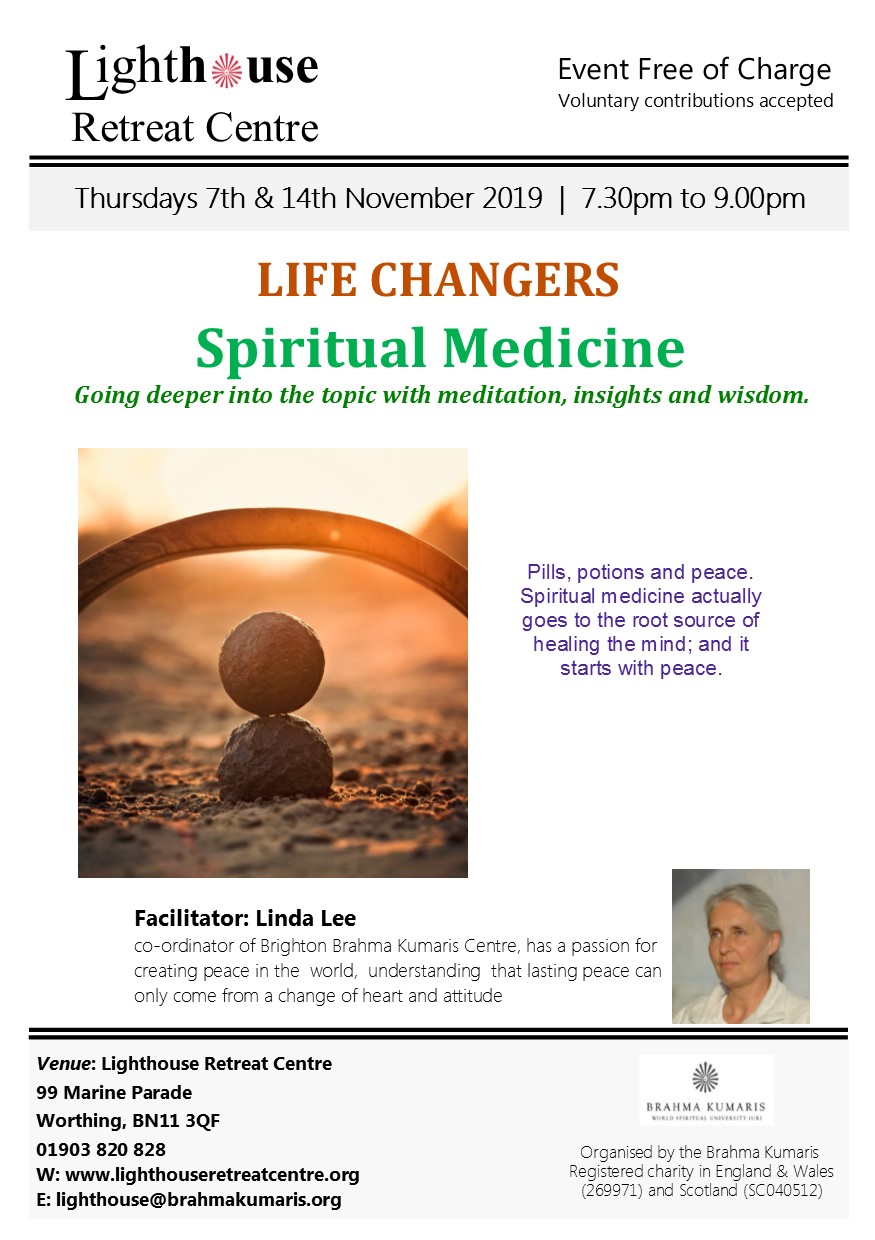 Date(s)
There are currently no planned dates.
Upcoming events
Thought for Today
Cultivate Silence
Behind all creation is silence. Silence is the essential condition, the vital ingredient for all creation and all that is created. It is a power in its own right. The artist starts with a blank canvas – silence. The composer places it between and behind the notes. The very ground of your being, out of which comes all your thoughts, is silence.
Subscribe