International Day of Yoga
Lighthouse Retreat Centre,
99 Marine Parade BN11 3QF,
Worthing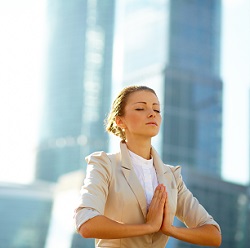 Join us to celebrate
International Day of Yoga
on
Wednesday 21 June
.
People all over the world have discovered that the ancient practice of yoga is one of today's most important tools to living a life with meaning. Yoga connects a person to the source of life and opens the heart and clears the mind. Yoga connects a person to their authentic self. Yoga connects us to our creativity enabling us to receive inspiration and a sense of purpose. Yoga connects the hearts of people from all walks of life to each other through its unifying force and through the web of life.
Benefits of Meditation:
Quietens the Mind
Gives you Positive Energy
Relaxed Living
Spiritual Peace
Soul Power
Life Purpose
Date(s)
There are currently no planned dates.